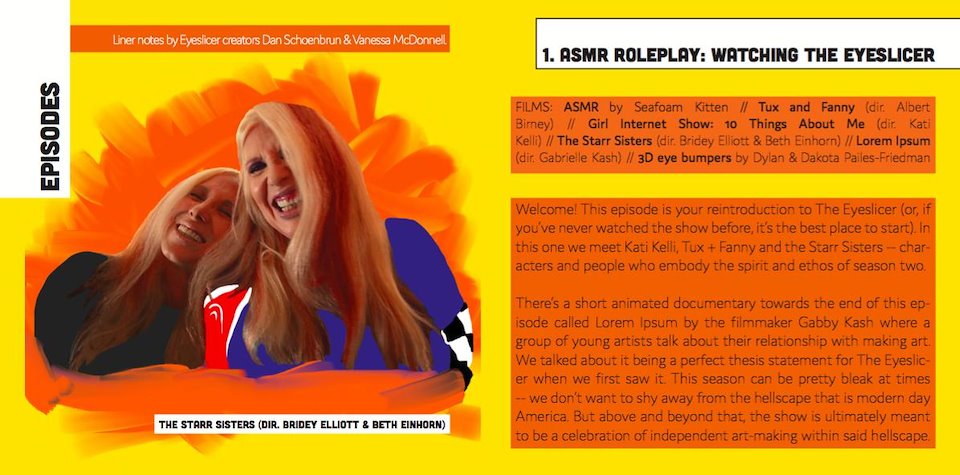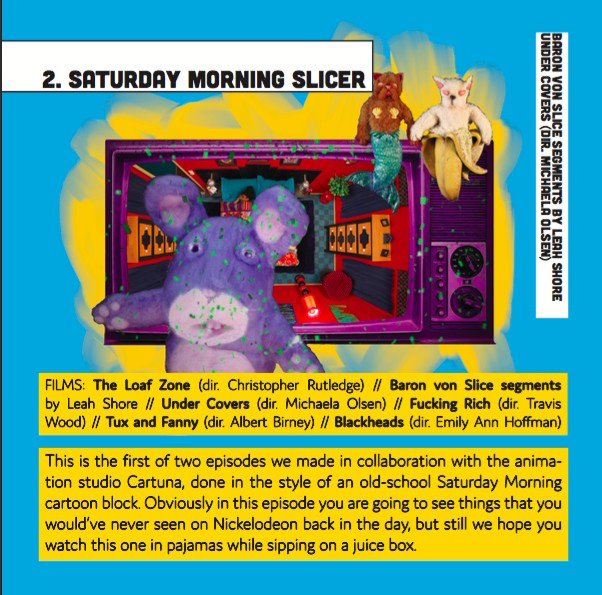 The first 2 episodes of the second season of The Eyeslicer are available to stream for FREE now over at Vimeo!
EPISODE 1: ASMR Roleplay – Watching The Eyeslicer
https://vimeo.com/361820258
Tux and Fanny adopt a stray, two fun specialists take us on a tour of their lives, 10 things about Kati Kelli. Plus: why we make art.
Dir. Albert Birney, Kati Kelli, Bridey Elliott & Beth Einhorn, Gabrielle Kash, Dylan & Dakota Pailes-Friedman. ASMR by Seafoam Kitten.
EPISODE 2: Saturday Morning Slicer
https://vimeo.com/361820922
Baron von Slice shares a few of his favorite toons, the adventures of Minnesota's worst pizza delivery guy, how to pop a blackhead. Plus: Tux gets a new skin suit.
Dir. Christopher Rutledge, Leah Shore, Michaela Olsen, Travis Wood, Albert Birney, Emily Ann Hoffman
The full 13-episode season can only be accessed via physical format, available at https://www.theeyeslicer.com/shop/the-eyeslicer-season-two